Beltran Family Teaching Award
2022-2023 Beltran Award: Piyali Bhattacharya
Piyali Bhattacharya is a fiction and nonfiction writer whose short stories and essays have appeared in Ploughshares, The New York Times, The Wall Street Journal, and National Geographic , among other publications. She is the editor of the anthology Good Girls Marry Doctors: South Asian American Daughters on Obedience and Rebellion, which recieved an independent Publisher Book Award, and a grant from the National Endowment for the Arts. She holds a B.A. from Bryn Mawr College, an M.A. from SOAS—University of London, and an M.F.A. from the University of Wisconsin—Madison, where she was winner of the Peter Straub Award for Fiction. She is currently at work on her first novel, which has been supported by fellowships from Hedgebrook and the Virginia Center for the Creative Arts. At Penn, she is the Abrams Artist-in-Residence and has won the Beltran Family Award for Innovative Teaching and Mentoring.
2021-2022 Beltran Award: Sam Apple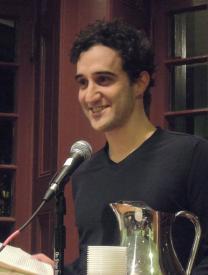 Sam Apple is the author of Schlepping Through the Alps, American Parent, and The Saddest Toilet in the World. A graduate of the Columbia University MFA program, Apple has written for The New York Times Magazine, The New Yorker, The New Republic, Wired, The Los Angeles Times, The Financial Times Magazine, ESPN The Magazine, The MIT Technology Review, McSweeney's, and Slate.com, among many other publications. Schlepping Through the Alps was a finalist for the PEN America Award for a first work of nonfiction. Apple is currently writing a book about the life and science of Otto Warburg.
2020-2021 Beltran Award: Ron Silliman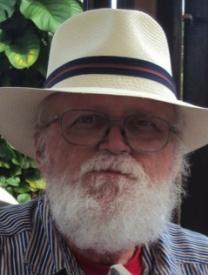 Ron Silliman has written and edited forty books of poetry, critical theory, and memoir, most recently The L=A=N=G=U=A=G=E Letters: Selected 1970s Correspondence of Bruce Andrews, Charles Bernstein, and Ron Silliman. His work has been translated into sixteen languages. Silliman's anthology In the American Tree is the definitive gathering of language poetry and his own poetry is included in The Penguin Anthology of Twentieth-Century American Poetry, The Oxford Anthology of Modern American Poetry, Poems for the Millennium, Postmodern American Poetry: A Norton Anthology, and Against Expression: An Anthology of Conceptual Writing. Among his awards, Silliman received the Levinson Prize from the Poetry Foundation in 2010, a Pew Fellowship, grants from the California and Pennsylvania Arts Councils, and two literary fellowships from the National Endowment for the Arts. Silliman was a 2012 Kelly Writers House Fellow at the University of Pennsylvania, a keynote poet of the 43rd Poetry International Festival in Rotterdam, also in 2012, the subject of a panel at the 111th MLA Convention in 1995, a symposium at the University of Windsor in 2011, special issues of The Difficulties and Quarry West, and a Poets and Critics Symposium at the University of Paris in 2017. His sculpture From Northern Soul (Bury Neon) is installed in the transit center of Bury, Lancashire, where it is a part of the Irwell Sculpture Trail. Silliman's Blog has received over 4 million visits.
2019-2020 Beltran Award: Weike Wang
Weike Wang is the author of the novel Chemistry (Knopf, 2017), and her short fiction has been published in Glimmer Train, the Alaska Quarterly Review, Ploughshares, and elsewhere. Wang is a 2018 Aspen Words Literary Prize finalist and a 5 under 35 National Book Foundation honoree. She holds a BA from Harvard University, an SM and SD from the Harvard Chan School of Public Health, and an MFA in Fiction from Boston University. She lives in New York City. Wang is the Craven Writer in Residence in the Creative Writing Program.
2018-2019 Beltran Award: Charles Bernstein
Charles Bernstein is the author or editor of over 50 books, ranging from full-length collections of poetry and essays to pamphlets, libretti, and collaborations, most recently Near/Miss (2018), Pitch of Poetry (2016), Recalculating (2013), and Attack of the Difficult Poems: Essays and Inventions (2011) from the University of Chicago Press, and All the Whiskey in Heaven: Selected Poems (2010) from Farrar, Straus and Giroux. Bernstein is Donald T. Regan Professor of English and Comparative Literature at the University of Pennsylvania. He is the co-founder and co-editor, with Al Filreis, of PennSound; and editor and co-founder, with Loss Pequenño Glazier, of The Electronic Poetry Center. He is co-editor, with Hank Lazer, of Modern and Contemporary Poetics, a book series from the University of Alabama Press (1998 - ). He has been host and co-producer of LINEbreak and Close Listening, two radio poetry series.
2017-2018 Beltran Award: Jamie-Lee Josselyn
Jamie-Lee Josselyn is the Associate Director for Recruitment at the Center for Programs in Contemporary Writing and is a College House Fellow at Hill House on Penn's campus. She has previously worked at the Kelly Writers House as the Assistant to the Faculty Director and Coordinator of the Writers House Fellows Program. Jamie-Lee has taught creative nonfiction writing at St. Paul's School's Advanced Studies Program in Concord, New Hampshire, at the New England Young Writers Conference, and in the Philadelphia public school system and has co-led book groups for Penn alumni and for prospective students in the Writers House Online Book Groups Program. Her writing has been published in The Sun, The Philadelphia Inquirer, LOST Magazine, in the six-word memoir anthology It All Changed in an Instant, and elsewhere. Jamie-Lee has a BA from the University of Pennsylvania and an MFA from Bennington College where she was the nonfiction editor of The Bennington Review.
2016-2017 Beltran Award: Laynie Browne
Laynie Browne is the author of ten collections of poetry and two novels. Her most recent collection of poems, Lost Parkour Ps(alms) is out in two editions, one in English, and another in French, from Presses universitaires de Rouen et du Havré (2014). Her work appears recently in The Norton Anthology of Postmodern American Poetry (2013) as well as in Ecopoetry: A Contemporary American Anthology (Trinity University Press, 2013). Her honors include: a 2014 Pew Fellowship, the National Poetry Series Award, the Contemporary Poetry Series Award, and two Gertrude Stein Awards for Innovative American Poetry. She is co-editor of I'll Drown My Book: Conceptual Writing by Women (Les Figues Press, 2012) and is currently editing an anthology of original essays on the Poet's Novel. Forthcoming books include Scorpyn Odes (Kore Press) and P R A C T I C E (SplitLevel Texts).
2015-2016 Beltran Award: Beth Kephart
Beth Kephart is the author of 21 books of nonfiction, fiction, and fable. Handling the Truth: On the Writing of Memoir, named a best writing book by O Magazine, Poets & Writers, and others, won the 2013 Books for a Better Life Award (Motivational Category). Going Over, a novel of Berlin, was named a 2014 Booklist Top Ten Historical Fiction for Youth and won the Gold Medal, Parents' Choice Award, Historical Fiction, among other honors. Small Damages, a novel of southern Spain, was the 2013 Carolyn W. Field Honor Book, among other honors. Flow: The Life and Times of Philadelphia's Schuylkill River is an integral component in a William Penn Foundation-funded Philadelphia schools initiative. Kephart was one of 50 authors included in the 2013/2014 Philadelphia Literary Legacy Exhibition at Philadelphia International Airport and is a Radnor High School Hall of Famer, a National Book Award finalist, and a winner of the Speakeasy Poetry Prize. She has won grants from the National Endowment of the Arts, Pew Fellowship in the Arts, Leeway Foundation, and the Pennsylvania Council on the Arts. She writes a monthly column for the Philadelphia Inquirer, is a featured reviewer for the Chicago Tribune, and runs an award-winning boutique marketing communications firm. Her books have been translated into sixteen languages.

2014-2015 Beltran Award: Michelle Taransky
Michelle Taransky is the author of SORRY WAS IN THE WOODS (Omnidawn 2013) and BARN BURNED, THEN (Omnidawn 2009), selected by Marjorie Welish for the 2008 Omnidawn Poetry Prize. A graduate of The University of Chicago and The Iowa Writers Workshop, Taransky has been a member of the Writers House community since 2008, when she moved to Philadelphia to work as Assistant to the Director. Currently, she is a Critical Writing Fellow at Penn, teaching writing seminars, and occasionally creative writing workshops, through the Center for Programs in Contemporary Writing. Since 2007, Taransky and Emily Pettit have coordinated the Whenever We Feel Like It reading series, which is archived on PennSound. Taransky's poems have been anthologized in The Arcadia Project: North American Postmodern Pastoral (Ahsahta Press 2012), Translating and Rewriting Shakespeare (Nightboat/Telephone 2012), Disco Prairie Social Aid and Pleasure Club (Factory Hollow, 2010) and The City Visible: Chicago Poetry For The New Century (Cracked Slab, 2007). With her father, architect and artist Richard Taransky, she co-authored the chapbook The Plans Caution, published by QUEUE books. Brave Men Press published No, I Will Be In The Woods in 2011.
2013-2014 Beltran Award: Anthony DeCurtis
Anthony DeCurtis is the author of recently published In Other Words: Artists Talk About Life and Work, as well as Rocking My Life Away: Writing About Music and Other Matters. He is also the editor of Present Tense: Rock & Roll and Culture, and coeditor of The Rolling Stone Illustrated History of Rock & Roll and The Rolling Stone Album Guide (3rd edition). He is a contributing editor at Rolling Stone, where his work has appeared for twenty-five years, and he occasionally writes for The New York Times and many other publications. His essay accompanying the Eric Clapton box set Crossroads won a Grammy Award in the Best Album Notes category. He holds a PhD in American literature from Indiana University.
2012-2013 Beltran Award: Karen Rile
Karen Rile is the author of Winter Music, a novel set in Philadelphia, and numerous works of fiction and creative nonfiction. Her writing has appeared in literary magazines such as The Southern Review, American Writing, Creative Nonfiction, The Land Grant College Review, Other Voices, and Apiary, and has been listed among The Best American Short Stories. Karen has written articles and book reviews for many publications including The San Francisco Chronicle, The New York Times, The Philadelphia Inquirer, The St. Louis Post-Dispatch, and Daughters magazine. She is a frequent contributor to the Pennsylvania Gazette and the Philadelphia Inquirer, and a founding editor of Cleaver Magazine. Karen lives in Philadelphia and teaches fiction and creative nonfiction at the University of Pennsylvania. For more information see her website.
For her Beltran Family Award project, Karen Rile organized a fine letterpress print edition of Sam Allingham's short story "I Let a Song Go Out of My Heart." Designed and printed by Henry Steinberg (C'13), the book sold out immediately at its celebratory release party.