Charles Bernstein
PRINCETON
Bain-Swiggett Seminar
ENG 563
Tuesdays, 1:30-4:20pm
Poetry Ordinary and Extraordinary: The Pataquerics of Everyday Life
email: Charles.Bernstein -- at -- English.Upenn.Edu


"We can never safely exceed the actual facts in our narratives. Of pure invention, such as some suppose, there is no instance. To write a true work of fiction even, is only to take leisure and liberty to describe some things more exactly as they are. A true account of the actual is the rarest poetry, for common sense always takes a hasty and superficial view.' – Thoreau, A Week on the Concord and Merrrimack Rivers.
Between Walls
the back wings
of the

hospital where
nothing

will grow lie
cinders

in which shine
the broken

pieces of a green
bottle

–Williams
The extraordinary is never more than an extension of the ordinary. The seminar will extend the field of investigation from my Spring 2011 Penn seminar, "Unsettling the Word: Attack of the Difficult Poems (The Aversive Poetics of Estrangement, Disturbance, Expropriation, Abnormality, and the Pataquerical)," please see syllabus , taking up the intertwined discourses of the quotidian, the critique of everyday life, and poetic invention, with specific focus on the conflict between the ordinary and the normal. A set of exemplary philosophical and poetic readings will considered to complicate and contradict the ongoing discussion.
The relation of sound to the ordinary will be one focus, with special reference to the recordings at PennSound.
Readings will make use of extensive web resources at the Electronic Poetry Center and otherwise. There will be some books assigned, but a great dead of the reading will be web-based.
I will fill in details of specific readings over the summer. Here is provide a map with a few selected readings. Contact me for more details on any auhtor or if you have a suggestion.
A possible introduction: "The Art and Practice of the Ordinary" from Attack of the Difficult Poems (via Poetry Daily). A 1994 version of this syllabus is here.
Books required at Labyrinth:
•William Carlos Williams, Spring and All (Facsimile Edition), from New Directions
ISBN-10: 0811218910 ISBN-13: 978-0811218917
•Louis Zukofsky, Selected Poems, ed. Charles Bernstein (Library of America)
ISBN-10: 9781931082952 ISBN-13: 978-1931082952
•Rae Armantrout, Money Shot (Wesleyan)
ISBN-10: 081957130X ISBN-13: 978-0819571304
•Lyn Hejinian: My Life (Green Integer)
ISBN-10: 9781931243339 ISBN-13: 978-1931243339
•Caroline Bergvall, Meddle English (Nightboat) ISBN-10: 0982264585 ISBN-13: 978-0982264584
Web purchase/acquisition:
Dialogues with Marcel Duchamp by Pierre Cabanne, tr. Ron Padgett (Da Capo Press): you can get this in a variety of ways via on-line markets.
For posts and discussion, I am trying out a Course Kit: you can get the sign in code by writing to me. Some of the readings will require a password: write to me to get this password.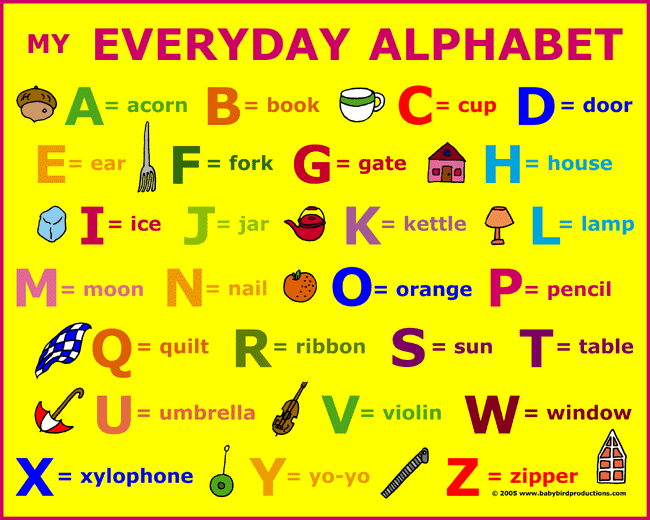 0. Some Background reading



Poe, "The Poetic Principle" (1850)
Nathaniel Hawthorne, in Twice Told Tales (1851): "Wakefield." (p. 142)
Emerson, "Experience" (1844), "The Poet" (1841-43), "Self-Reliance" (1841)
Sigmund Freud, The psychopathology of everyday life, tr. James Strachey
Whitman, "Respondez" (1867 version of "Poem of the Propositions of Nakednes" in the 1856 Leaves of Grass); "The Wound Dresser" (1865) & LOC exhibit.
Erving Goffman, Frame Analysis
Yale French Studies, No. 73, Everyday Life (1987), available at JSTOR; esp. recommended: Lefebvre (public link) [and cf. his Critique of Everyday Life]; Blanchot, "Everyday Speech";
Michel de Certeau, Practice of Everyday Life
Stanley Cavell, This New Yet Unapproachable America, In Quest of the Ordinary: Lines of Skepticism and Romanticism
Wittgenstein, Philosophical Investigations
Charles Lock, "Petroglyphs in and out of perspective" (1994)
Mimi Gross and Bernstein, Some of These Days
Bernstein, The Expanded Field of L=A=N=G=U=A=G=E: pdf

1. (Sept. 20) Introduction


Emily Dickinson:"I would not paint a picture,""Certain slant" ...
Baudelaire (LION has ):
"À une Mendiante Rousse" (1845-6), "La Muse Vénale" (1857)
Background:
Susan Howe, "These Flames and Generosities of the Heart: Emily Dickinson and the The Illogic of Sumptuary Values" from The Birth-Mark
Marta Werner's "Radical "Scatters"; Dickinson fragments web site
Baudelaire: portrait of "La petite mendiante rousse" by Emile Roy.
______ "Be Always Drunken" tr. Arthur Symmons (cf.: O'Neill quotes in Long Day's Journey into Night), "Be Drunken" tr. Bernstein
_______ Further translations of the poem at Fleursdumal.org
______. Essays: Salon of 1959 & Painter of Modern Life (1863)
_______. French texts
_____, "À une Mendiante Rousse" (tr. lined-up side by side)


(Sept. 27) Class postponed. I will be in China. Go to Duchamp. Class will be made up at the very end of the semester.
2. (Oct. 4) William Carlos Williams


required book: Spring & All
Respondent: Ella on Poe––Emerson––Eliot
Melissa on Hawthorne's "Wakefield"
Respondent: Dixon on Poe and Baudelaire
Respondent: Sarah: WCW
•Additional poems: "The Young Housewife," "Pastoral " "Between Walls" (above) [does the place you read this make a difference? is something I want to discuss]
•Audio at PennSound (please listen to a few of the poems and reflect on the difference to reading them and also the relecance to the seminar frame)
See also James Clifford on "To Elsie" & the Penn symposium on "For Elsie".
>For discussion: Peter Quatermain, "Canonical Strategies And The Question Of Authority: Eliot And Williams" (ms, pdf)
background: Eliot, "Tradition and the Individual Talent" (part of "The Sacred Wood"); alternate pdf file of essay
Optional: PoemTalk: Al Filreis leads a discussion of "Between Walls"
Note: LION has Collected WCW.

3. (Oct. 11) Gertrude Stein



respondents: Dixon

Tender Buttons (Gutenberg complete), also: free Kindle, via print edition from Green Integer or Green Integer e-book.
Man Ray photo (exact resemblance of exact resemblance)
"If I Told Him: A Completed Portrait of Picasso" & audio at Stein at PennSound;
"Identity: A Poem"
"Composition as Explanation"; public excerpt here
"Rose is a rose"
PennSound recordings
"Five Words in a Line"
I have written several essays on Stein, collected here.
"What Are Masterpieces": excerpt
Williams on Stein
Note Stein resources also at MAPS..
Further reading:
Brian Reed," Gertrude Stein Speaks" ESC [Englsih Studeis in Canada] 33:4, Dec. 2007 via Project Muse. ESC/Muse [Penn url]
Joshua Schuster on ms of Tender Buttons at Jacket2

4. (Oct. 18) Marcel Duchamp


Philadelphia Museum of Modern Art collection
required book: Dialogues with Marcel Duchamp by Pierre Cabanne, tr. Ron Padgett
(you can get this in a variety of way via on-line markets)
Respondents: Melissa on Freud, Roy on Duchamp
Background
Digital Images :
*Bicyle Wheel (Penn image for class projection but you can find these on-line or via Princeton image collection or ArtStor)
*Bottlerack/Dryer/Hedgehog (Penn image)
Disk inscribed with puns (Penn image): "Esquivons Les Ecchymoses Esquimeaux Aux Mots Exquis": Let us avoid the bruises of the Eskimoes in exquisite words
Fountain (Penn image)
Rrose Selavy (Man Ray) (Penn image)
Search Phil. Museum of Art images for Duchamp
L.H.O.O.Q
Comb: PMA image; compare New Guinea Spirit Figure
short sound clip
"Eyechart"
"In Advance of a Broken Arm"
"Three Standard Stoppages" & "A Network of Stoppages" (1913-1914) & discussion
Apollinaire Enameled; PMA image (better detail) (1916-1917)
Étant Donnés, interior view (1946-1968)
Thumbnails of art
interview with Duchamp (may not work) and another interview; Duchamp web site: Toute-fait (may not work); Marchel Duchamp.org
Duchamp at UBU
The Writings of Marcel Duchamp, De Capo Press
from Marjorie Peloff's 21st-Century Modernism, Chapter 3: The Conceptual Poetics of Marcel Duchamp [ .pdf | .rtf ]
Thierry de Duve, Kant after Duchamp
Marjorie Perloff on Duchamp's "Fountain" (video)

5. (Oct 25) Louis Zukofsky


Required book: Selected Poems
Respondent: Emily on Zukofsky and also related Russian work
Background:
Louis Zukofsky (1904-1978) (links to my intro):
"Songs of Degrees" & audio:
Songs of Degrees: 2 and 3 (2:48): MP3
With a Valentine, the 12th of February (from "Songs of Degrees") (0:15): MP3
With a Valentine, the 14th of February (from "Songs of Degrees") (0:37): MP3
Songs of Degrees 1 & 2 and Barely and widely (2:13): MP3
"Julia's Wild" (from Bottom: On Shakespeare, 1960)
Catullus & audio of 70
"A Foin Lass Bodders Me"
[Note: "Anew" 20 & 21 are also in web library: "The lines of / this new / song" and "Can mote / of sunlight"]
LZ at PennSound
"Poem Beginning 'The' "(1927)
Al Filries leads a discssion of Anew #12 ("It's hard to see but think of a sea" on Poem Talk) (Text: Penn only)

(Nov. 1) No class Fall Break
6. (Nov. 8) Charles Reznikoff / Melvin Tolson / Sterling Brown
Charles Reznikoff (1894-1976)
Respondent: Nese
SF State Reading: MP3 at PennSound
A selection of poems (in Word); for class discusion, there is also
A shorter selection, which are the ones we will discuss, time permitting
See also EPC selections
Collected Poems at LION and Testimony vol 1 at LION & Testimony vol 2 at LION (at library e-reoureces)
(I have an essay on Reznikoff in My Way: Speeches and Poems)
•
Melvin Tolson -- "Mu" from Harlem Gallery
Respondent: Emily
•
Sterling Brown: "Ma Rainey" & audio (texts also in web library: "Old Lem" & audio; "Old King Cotten" & audio
Extension from last week:

Vanessa Place, Statement of Fact at UBU

7. (Nov. 15) Larry Eigner, Hannah Weiner, James Schuyler & the poetics of disability
Respondents: Melissa on Whitman; Nese on Weiner, Sarah on Schuyler
*
Eigner, vol. 3 of Collected: to be distributed in class
Grenier Eigner intro (see also Ben Frieldlander's intro at Gale)
My intro to early Eigner: "Eigner's Fierce Calculus" and discussion, Jacket 2
Eigner on PennSound (listen to "Again dawn," and comment, sections 1 and 2) & video "Sacred Materials"
2 1950s poems ("From the Sustaining Air" & "so what if mankind dies?")
from Another Time in Fragments
Eigner in L=A=N=G=U=A=G=E #1 at Eclipse
*
Hannah Weiner
my intro (late) and early
Weiner at PennSound:
March MP3 (26:48) Note: text begins here in PEPC edition: follow along!
recommended: LINEbreak interview, Niblock film, reading/listening in/around EPC and PennSound pages ...
Further reading: Joyelle McSweeney, Disabled Texts and the Threat of Hannah Weiner in boundary 2 (2009)
*
James Schuyler
Schuyler at PennSound
Good audio intro: BBC interview/reading
Schuyler:
The Crystal Lithium audio

on disability:
by Michael Davidson:
"Missing Larry: The Poetics of Disability in Larry Eigner" (rff file) and web

"

Universal Design: The Work of Disability in an Age of Globalization

"(rff file)


Extensions:
Jordan Scott from Blurt
about the book (includes and excerpt)



from North of Intention (Penn), 2011,

Presentation by Jordan Scott, introduced by Laura Neuman

(on stuttering and violence in films)





"My viewpoint in the video is that of an autistic person. But the message is far broader than autistic people. It is about what kinds of communication and language and people we consider real and which ones we do not. It applies to people with severe cognitive or physical disabilities, autistic people, signing deaf people, the kid in school who finds she is not taken seriously as a student because she does not know a lot of English, and even the cat who gets treated like a living stuffed animal and not a creature with her own thoughts to communicate. It applies to anybody who gets written off because their communication is too unusual." (from Amanda Baggs Wiki page)
see also Wired interview


watch this one below with the SOUND OFF!

Watch ASL Poets in the Spotlight on PBS. See more from Independent Lens.
8. (Nov. 22)
I will be reading with Tan Lin 4:30pm, Nov. 22 in McCosh 60, followed by a reception in the Thorp Library in McCosh
Robert Creeley, Robert Grenier, Rae Armantout, Ted Greenwald, and Micropoetics of the everyday
Required book: Armantrout, Money Shot
Armantrout on Close Listening (and other recordings at PernnSound)
EPC page
Armantrout interview on Money Short with Ben Lerner in Bomb
several Armantrout books on line at "Twentieth Centruru American Poetry" (library databases)
Armantrout PennSound, EPC.
Respondent: Ella
Note: Rae Armantrout and John Irving will be reading on Wednesday, November 30, at McCosh Hall Room 50 starting at 4:30PM.
•
Robert Creeley
Respondent: Sarah
<digital versions of Creeley's poems on LION via library e-resources>
Creeley introduction
Creeley Poetics (via LION: seach "Creeley" and title name):
"A Note"
"A Sense of Measure"
"Poems Are a Complex"
"I'm given to write poems" [also: pdf]
"The Plan Is the Body"
*
My Creeley selection at the Poetry Foundation:
& here is the audio for most of those:
A Token (0:19)
The Warning (0:23) (text)
"The Language": 1963 (U of AZ); 1965 (Berkeley Poetry Conference); 1975 (S-Press); 1984 (MLA, DC); 1986 (Germany)
The Measure (0:26)
*
Additional Creeley Selection
Was That a Real Poem or Did You Just Make It up Yourself?
*
Creeley PennSound:
LineBreak Program (my conversations with Creeley)
*
Robert Grenier
•Grenier at PennSound: Start with the two Close Listening Radio shows
•Sentences (complete) from Whale Cloth Press. In 2003, twenty-five years after its publication of the original edition of 500 boxed 5" x 8" index cards, Whale Cloth Press has made available a web-based version of this work. Before viewing: read the NOTE on the web version of this poem. Also see: image of the original box.
•"Rough" translations from Drawing/Poems, 2004
•A conversation with Charles Bernstein (Jacket, 2008)
*
Ted Greenwald

9. (Nov. 29) Jackson Mac Low and David Antin: Aleatoric, performance, talk poetry
Mac Low:
my intro
3d Biblical Poem (1955) and brief account here
Selection from Representative Works (with addenda of "Word en Ends from Ez"
Mac Low audio at PennSound:
LINEbreak
"Black Tarantula Gatha"(scroll down)
Radio Reading Project
Poem Talk on "Words nd Ends from Ez."
*
David Antin
Respomndent: Dixon
Antn, "Hiccups" (forthcoming, Critical Inquiry)
Antin at PennSound:
>The Principle of Fit, II (1980) (Part I) (26:32): MP3
>The Principle of Fit, II (Part II) (25:49): MP3
"The Noise of Time" (from Boston Review)
from Tuning (New Directions, 1984)
"Words to the Wise" (2009)
an excerpt from A Conversation with David Antin by Antin and Charles Bernstein: this is from a book I did with Antin; the link may be slow as it reidrect to archive.org. Alternately, try library e-resources, Review of Contemporary Literature (at LION / Full Text Journals), Vol. XXI, #1 David Antin issue. This link should work off campus and this on campus.
"Some Questions about Modernism" (1974)

10. (Dec. 6) Leslie Scalapino / Lyn Hejinian
Lyn Hejinian (EPC author page, note Eclipse links to digital books)
Required book: My Life (I ordered at the book store, but since then this book has become available in a digital edition direct from Green Integer).
Hejinian LINEbreak interview and PennSound page
Intro to Hejinian by Juliana Spahr (note also Spahr on My Life) (via Gale Literature Resource Center)
"Rejection of Closure"
Respondent: Roy
•
Scalapino LINEbreak at PennSound and other audio/video.
EPC page: Lyn Hejinian and my memorial/intro essays; complete pdfs of early books
but I'd recommend starting with:
>from "bum series" ((link for on-campus; off-campus use URL after logging onto proxy server or seach via JSTOR)
that they were at the beach (excerpt) and "aeolotropic Series"(link for on-campus; off-campus use URL after logging onto proxy server or seach via JSTOR)
>way (excerpt)
>from "Chamelion Series" (link for on-campus; off-campus use URL after logging onto proxy server or seach via JSTOR)
Respondent: Nese


11 (Dex. 13): Tan Lin / Caroline Bergvall
Bergvall
Respondents: Ella
Required book: Bergvall, Meddle English (Nightboat)
EPC page, carolinebergvall.com
•What Do We Mean by Performance Writing?
PennSound:
•Close Listening (aka Studio 111)
•"Via" & text (note text not linked at PennSound page)
•Shorter Chaucer Tales
•"About Face": Early working notes towards Goan Atom 2 (2000); opening section
•Marjorie Perloff on "Via" and "About Face" (pp. 221-24) or better at Jacket (search).
•Brian Reed: Lost already walking: Caroline Bergvall's VIA
•"Say Parsley" (Shibboleth) & Video: Data piece conceived for the siting of our installation at MuHKa, Museum of Contemporary Arts (Antwerp, 28 May- 17 August 2008). The list of written Flemish, French and English words tries to match the spoken English list.

Tan Lin
Respondents: Roy
EPC page; see esp "Soft Index" & Heath; and at least glance at EDIT series
PennSound audio, esp. Close Listening show
PennSound video
on Tan Lin: Danny Snelson on HEATH, Brian Kim Stefans on Ambience
Tan Lin on Kenny G, Soft Indexes &Disco
two interviews: Galatea Resurrects, Bombsite
Kristen Gallagher on Lin

12. FRIDAY, Dec. 16: same location as always!
Last class: discussion of papers and projects; recap.

UNDER CONSTRUCTION