---
---
---
---
---
---
---
---
---
---
---
---
---
---
---
---
---
---
---
---
---
---
---
---
---
---
---
This is one of my first collaborations with Susan Bee
from 1971.


---

Matvei Yankelevich & Lev Rubinstein
Dmitri Alexandrovich Prigov memorial, Bowery Poetery Club (NY), November 18. 2007




Marina Temkina at the Prigov memorial



Lev Rubinstein reading Prigov
photos: ©2007 Charles Bersntein
link | 11-21-08
---
---
---
---
---
---
---
---

Celebrating
Hannah Weiner

Saturday, November 17th
Chicago

Red Rover Series Experiment #17
Silent Teaching. A Tribute to Hannah Weiner.
A multi-media celebration of and response to the life and work of Hannah Weiner,
featuring Mark Booth, Maria Damon, Patrick Durgin,
Judith Goldman, Roberto Harrison, Todd Mattei, Jenny Roberts,
Jen Scappetone, and Tim Yu.
Plus, a surprise or two.
7:00 PM
at the Spare Room, 4100 W. Grand Avenue, 2nd floor, suite 210-212, Chicago, IL.
Suggested donation $3.00
Wednesday, Nov. 28th
New York
A reading to celebrate the vision of poet Hannah Weiner
and the publication of Hannah Weiner's Open House by Kenning Editions,
featuring readings, performances and recollections by
Charles Bernstein, Lee Ann Brown, Abigail Child, Thom Donovan,
Patrick Durgin, Laura Elrick, Kaplan Page Harris, Andrew Levy,
John Perreault, Rodrigo Toscano, Carolee Schneemann,
James Sherry, Anne Tardos & Lewis Warsh.
Poetry Project, St. Mark's Church
10th Street and Second Avenue
8pm
---
from
SoundEye
by Adam Wyeth and Keith Walsh.
made at the SoundEye festival in Cork, Ireland in the summer of 2005
... reading "Thank You for Saying Thank You" (
Girly Man
)
intercut with short interview about
Shadowtime
---


A Helen Adam Reader
ed. Kristin Prevallet
(Orono: National Poetry Foundation, 2007)

Helen Adam makes the strange beautiful and the beautiful strange.
With echoes of the Rossettis and Poe,
Adam is the most exuberantly anachronistic of
Second Wave modernist poets.
(While often associated with the New American Poets,
Adam, who was born in 1909, is a second waver.)
Her magical, macabre, magnificently chilling ballads open a secret door
into the Dark
with rimes both gruesome and sublime.
Kristin Prevallet provides an informative introduction
& comprehensive editorial oversight.

Helen Adam on PennSound
---
Carolee Schneemann
at her birthday party last week



Alan Davies interview
(Exchange Values)



Maggie O'Sullivan
Close Listening

Studio 111 recording session at the University of Pennsylvania
October 11, 2007
Close Listening full reading (26:54):
MP3
O'Sullivan reads from
Body of Work
(London:
Reality Street
, 2006)
1. Introduction (0:58):
MP3
2. Most Incomplete (sec. 3 of
A Natural History in Three Incomplete Parts
) (19:24):
MP3
3. The Walks (3:47):
MP3
4. Malevich (2:17):
MP3
A Conversation with Maggie O'Sullivan
questions from Penn students (26:53):
MP3
photo: ©2007 Charles Bersntein
link | 10-28-07
---
BENEFIT READING FOR WILL ALEXANDER
THURSDAY, NOVEMBER 1ST, 6-8PM
BOWERY POETRY CLUB
308 Bowery / F to 2nd Ave, or 6 to Bleecker
$10 suggested donation, more if you can

Poet and artist Will Alexander has become seriously ill and has no health insurance. In order to help him defray the cost of treatment his friends will gather and read Will's work as well as poems for Will.

JEROME ROTHENBERG TONYA FOSTER JOEL KUSZAI BILL MARSH MARCELLA DURAND TOD THILLEMAN JOHN HIGH RODRIGO TOSCANO ELIOT WEINBERGER BOB PERELMAN ANNE WALDMAN

****
When we started PennSound, Will was in touch almost immediately to work
with us on getting some of his work on the site.
Listen now:

Segue Series reading at the Bowery Poetry Club, New York, March 17, 2007: MP3

Segue Series reading at the Bowery Poetry Club, New York, April 3, 2004: MP3

From Kenning:
"A National Day in Bangladesh" - Text originally published in Caliban #10, 1991, Lawrence R. Smith, ed. Will Alexander recorded by Chris Funkhouser, August 1993, at The Grassy Knoll, Los Angeles, California: MP3(4:27)
---
Richard: Living Latin, Dying English
Richard Tuttle
I talked to Richard right after taping our Close Listening show at WPS1 at the Clocktower studios.
December 4, 2006

(49 seconds, 7.8 mb)
---

Emma & Nona on the Road

Emma Bee Bernstein & Nona Willis-Aronowitz
are on a road trip across America
to ask young women of their generation
& women of their mothers' generation
about their engagements with feminism.
& they've just started a blog called
GIRLDrive
with Emma's photos & Nona's reports.

link | 10-18-07
photo © 2007 Emma Bee Bernstein
---

Susan Howe's
My Emily Dickinson (reissue)
&
Souls of the Labadie Track
(new collection of poems just out)
both from New Directions
are reviewed in the new Bookforum
by John Palattella

but:
Hey!
when will Bookforum
feel it can use the "P" word (poetry)
instead of listing its poetry coverage
under the rubric of Fiction?.



••••••••••••••••••••

I've annotated some of the new Olson singles from Vancouver (1963)
on PennSound
(more work needed & help always welcome:
contact pennsound-at-writing.upenn.edu)
Maximus, to Himself ("I have had to learn the simplest things / last ..." (2:26)
Kingfishers (6:31)
In Cold Hell, In Thicket (8:38)
••••••••••••••••••••
At the New York Film Festival
seen & recommended

The Romance of Astree & Celadon
billed as Eric Rohmer's final film:
Poet's Theater
that combines Socratic dialog on fidelity
with a filmic informalism (costume & camera)
& an effervescent nuttiness that
happily resists all the clichés of contemporary movies
*
Child Labor
Ken Jacob's mesmerizing work based on a single photo
that opens a cut in time (the fourth dimension)
& then move latter into it (the fifth dimension),
the vibrations creating a Messianic moment
for the eyes' imagination
*
Henry Hills's
Electricity
Hills's absence from the festival in years' past
has been a mark against the curators
which only added to the electricity of having his most recent work
premiere at the festival .
*
Carlos Saura's
Fados
with Amalia Rodrigues, Argentina Santos & Mariza presiding sports
& a striking emphasis on African and Brazilian extensions
(including an appearance by Caetono Veloso0
Saura presents a form of Portuguese folk song that has strong connections to poetry.
While the lip-synching undercuts the direct treatment of the subject
this is a superb tribute to the singers and the songs. .

I missed the Ernie Gerhr's program
but will soon be going to his installation and show at
The Museum of Modern Art


————————

Interdisciplinary Arts – Assistant Professor, tenure-track, or Associate Professor, tenured (one full-time position). The Interdisciplinary Arts, Interdisciplinary Arts and Sciences Program (IAS) at the University of Washington Bothell seeks candidates who practice, teach, and research interdisciplinary arts and work in more than one art form. Possible arts practice areas include dance, theater, music, and multimedia and visual arts, among others. The successful candidate will join a faculty working across the arts, humanities, and social and natural sciences in an integrative curriculum with an emphasis on experiential and community-based scholarship and pedagogy. Two-years teaching experience and PhD required. For more information about UWB, IAS, and the position, see www.uwb.edu. Preferred deadline: 22 October 2007. Applications should include a letter addressing the candidate's scholarly, pedagogical, and artistic qualifications for working in this type of program, a CV, a statement of research and teaching interests, and a sample syllabus from an interdisciplinary course. Address applications to Pam DePriest, Interdisciplinary Arts Search, University of Washington Bothell, Box 358530, 18115 Campus Way NE, Bothell, WA 98011. University of Washington faculty engage in teaching, research and service. The University is an affirmative action, equal opportunity employer.
---
Sigmund Laufer
(Feb. 3, 1920 - October 9, 2007)
Get the Flash Player to see this player.
Sigi's Berlin
I met Susan's father Sigi in 1968. He had grow up in Berlin, left for Palestine on a youth aliyah in 1936, and then come to New York, with Susan's mother Miriam, in 1948. Both Sigi and Miriam were artists. On the boat from Palestine, Sigi got a connection for a New York apartment on Lex and 85th. He lived there for the rest of his life.

December 20, 2006
(2 min. 16 sec., 26.2 mb)

---


New @ PennSound
Segue Series at the Bowery Poetry Club
October 6, 2007
Jennifer Moxley [below] MP3 (34:40)
Maggie O'Sullivan [above] (MP3 (31:17)
(intros: Gary Sullivan, Nada Gordon)




*
O'Sullivan will be reading at
Belladonna (NYC) on Oct. 9
&
Penn on Oct. 11
(with cris cheek)

photos ©2007 Charles Bernstein/PennSound
link | 10-07-07
---
Announcing the latest volume in the
Modern and Contemporary Poetics
University of Alabama Press
An Archaeology of Forms, 1959–1995
C.T. Funkhouser
Here's my comment:
"In Prehistoric Digital Poetry: An Archaeology of Forms, Chris Funkhouser provides a comprehensive historical, descriptive, and technical account of early works of computer-assisted poetry composition. This is essential reading for anyone interested in digital poetics, constraint-based writing, or, indeed, the possibilities for new poetry in the 21st century."
C. T. Funkhouser is Associate Professor of Humanities at the New Jersey Institute of Technology and author of Technopoetry Rising: Essays and Works (forthcoming) and Selections 2.0, an eBook.

Sales Code FL-115-07 30% Discount good thru 10/31/07
To order, mail this form to: University of Alabama Press, Chicago Distribution Center, 11030 S. Langley, Chicago, IL 60628
Or, fax to: 773-702-7212 Or, call: 773-702-7000
Prehistoric Digital Poetry (unjacketed cloth, ISBN 0817315624): $75.00$52.50 $ ________________
Prehistoric Digital Poetry (paper, ISBN 0817354220): $39.95 $27.97 $ ________________
Domestic shipping: $5.00 for the first book and $1.00 for each additional book $ ________________
Canada residents add 7% GST $ ________________
International shipping: $6.00 for the first book and $1.00 for each additional $ ________________
Enclosed as payment in full: $ ________________
(Please make checks payable to The University of Alabama Press)
Bill my: ____ Visa ____ MasterCard ____ Discover ____ American Express
Account number ________________________________________________ Exp date _____________
Daytime phone _____________________________________________________________________
Full name _____________________________________________________________________
Signature _____________________________________________________________________
Shipping Address: _________________________________________________

---

photo: ©2007 Charles Bernstein

Friday night, Bill Corbett turned over the terrific series he has been curating at CUE Art Foundation, in Chelsea (NY), to Marshall Reese. These events often pair a musician with a poet, and Friday we heard the spectacular tuba player, Bob Stewart, along with "national treasure" Anselm Hollo, who read from his new collection of 14-line poems, Guests of Space (Coffee House, 2007); and signed copies of his recent book from Salt Publishing, Braided River: New and Selected Poems 1965-2005.
from Guests of Space

When you're feeling
about as
bad as your
average|

English translation
of Goethe you must
go see the
Parrot of Penance

and he will
say unto you
"Way around it?"
Way around it?

There's never been
any way around it."
••••••••••••••••••••
I will be reading at the Beinecke Library
Yale University
on
Tuesday, October 16th, 4 pm
121 Wall Street
Yale Collection of American Literature Reading Series
---
The Noulipian Analects
edited by Christine Wertheim and Matias Viegener
Los Angeles: Les Figues Press. 2007
(available from SPD)
starring
Caroline Bergvall, Christian Bök, Johanna Drucker, Paul Fournel, Jen Hofer, Tan Lin, Bernadette Mayer, Ian Monk, Joseph Mosconi, Harryette Mullen, Doug Nufer, Vanessa Place, Janet Sarbanes, Juliana Spahr, Brian Kim Stefans, Rodrigo Toscano, Matias Viegener, Christine Wertheim, Rob Wittig, Stephanie Young. The collection is based on a conference at Cal Arts on Oct. 28 and 29, 2005.

An Alpha Bestiary of Exogenously Exotic Essays and Dazzlingly Delectable Design,
Complexly Charismatic Constraints and Occasional Oulipian Outrages,
Thoughtful Theoretical Threads and Lusicrously Ludic Limits,
Gutsy Gender Gaiety and Dantesque destinies Detourned,
Quixotic Queneau Quests and Cocky Combinatorial Collisions,
Real Rubber Roses & Radiantly Removed R's…
What We Wanton Woeful Whimsical Wanderers Willingly Want..
‡‡‡‡‡‡‡‡‡‡‡‡‡‡

Rachel Blau DuPlessis
Torques: 58-76
Cambridge, UK: Salt Publishing, 2007
DuPlessis writes against the ravages of the torn world.
After each draft another, blown in the winds.
A loop, a map, a stare, a tone.
There are folds inside these verses.
Begin anywhere.
Begin now.

**

Rachel and I are teaching a course together as part of Temple-Penn poetics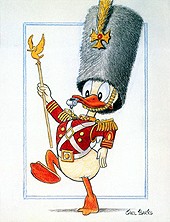 The Major and the Minor
Keynotes of 20th and 21st Century Poetry

syllabus here